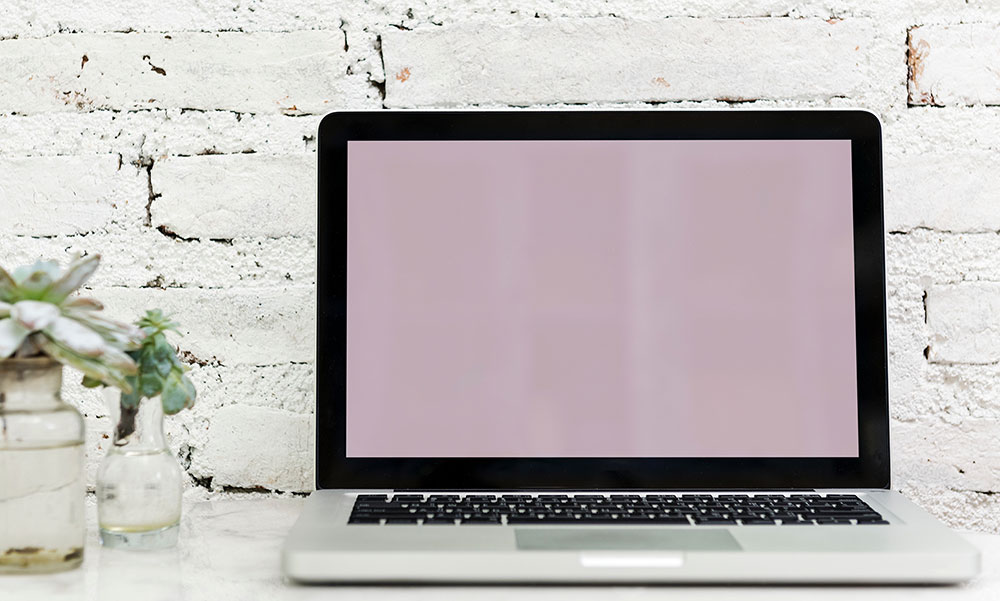 5 Digital Small Business Tools We Can't Live Without
In order to make our everyday business work flow more efficient, we rely on several different programs, apps and systems. With a combination of on-site employees, clients, contractors, and vendors, it's easy to get overwhelmed trying to coordinate and stay organized. Here are our top five small business tools and software programs that help us stay on track:
1. Harvest
Harvest serves as our time tracking and invoicing software system. We use project timers throughout the day, so we can monitor all our work hours—be it creative, project management, meetings and communications. This is helpful for invoicing, estimating and proposal purposes. We also do our project invoicing through Harvest, which integrates with our online payment platform, and makes it super easy for us and our clients. Harvest is very easy to use, both as the owner/manager and the employee.
2. Slack
Slack is a messaging system that we currently use for internal communications. We assign each of our projects its own Slack channel, and then any communications, questions, directions, status updates, etc. is sent through Slack. It's basically like an instant messaging platform, but allows for sending files back and forth, includes web link previews, integrates with google docs, and gives you the option to turn notifications on or off, hit snooze, or ask Slack to remind you later. Slack has single-handedly changed how we handle internal communications and it has significantly reduced our email inboxes. Slack has both a free and paid version. We currently just use the free program and it suits us perfectly well.
3. Proposify
Proposify is a proposal management software system. It allows us to create several different proposal templates, which we then customize per project as needed. It includes a user-friendly interface and has a simple drag and drop system (so you don't need any design or layout knowledge to make a beautiful proposal for your business). Once a proposal is created, you can then send it to your client (they can review as a downloadable pdf and/or an online doc), and it gives then an easy one-click acceptance button—and then you're ready to roll!
4. G Suite
Where would we be without Google!? (Not sure? Just google it!). We currently use Google's G Suite for a variety of business tasks. First and foremost, our email system is through gmail! Secondly, we use Google drive to organize all of our content, articles, editorial calendars and more for both Sass Studios and Sass Magazine. We also use Google forms for surveys and project approvals. Lastly, we've also been using Google chat for video conferencing calls with clients, magazine sources, and for new employee interviews! And lastly, we use Google Calendar to keep our lives straight and scheduled—both for business and personal usage. All client meetings, events, and even some client schedules are all added to our different Google calendars. We love G Suite applications because it makes it very easy for the whole team to access!
5. Plann
Plann is a new app that we've begun using for our Instagram content planning and scheduling. As the managers of three different accounts for our businesses, there are a ton of posts, images, content writing & scheduling, stories that have to get organized and sorted. Plann allows us to schedule all our posts, preview our Insta grid to make sure our images are all cohesive, as well as schedule times for posts and stories. Additionally, Plann gives us a lot of user insights, such as the best time of day to post, our most recent color palette, hashtag analytics, user audience and much more. It's also easy for our entire social media team to share and view our scheduled posts, change content, move images around and more.
There you have it, just a few of the small business tools we use everyday to make our work processes more streamlined and organized. What business apps, software or tools do you use for your work that helps make your life a little easier? We're always looking for ways to improve our systems and processes, so leave us a comment below if you've got a great suggestion!
PS-we are not affiliated or compensated by any of the above programs. We simply like using them!
—————