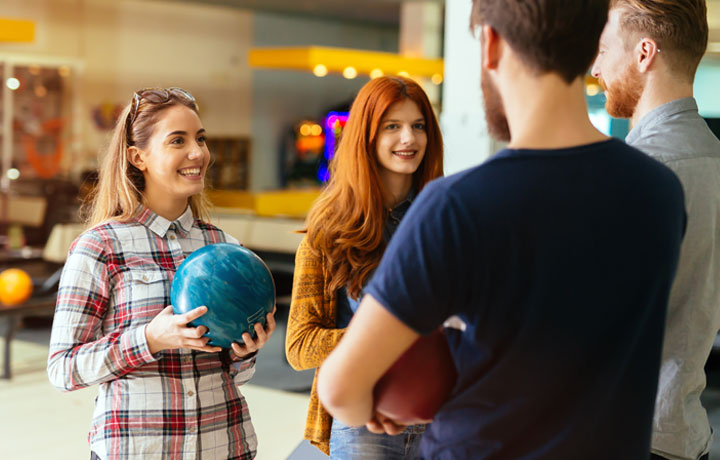 Four Office Retreats To Try
Office retreats are a great way to boost morale, encourage team building, avoid burn-out and discuss goals/objectives. If planned well, you can have a productive and fun day with your team. Nobody likes "mandatory fun," so we're sharing four ideas to inspire your next office retreat.
For when you just need to relax
Go tubing! If you've been crazy busy and just need a day to relax with your team, this is the retreat for you. Perfect for the summertime, float down the river with a cooler of beer and snacks. You'll have a chance to hang out and leisurely chat with your coworkers while getting a nice lil tan. Relaxing and refreshing.
For when you need to have some fun
Go bowling — my personal favorite! I love getting some cheap beers and rocking those bowling shoes. With bowling, you get a chance to let loose. Laugh with your coworkers as you get the gutter ball and cheer each other on as you STRIKE! Who doesn't love bowling?!
For when you need to be inspired
Check out a paint your own pottery business! A fun way to get artsy and creative. A great retreat for when you need to focus and get the creative juices flowing. A casual and fulfilling way take the time to discuss goals with your team.
For when you need an adventure
Go on a walking tour! Do some research on nearby cities and walking tours in the area. Talk to your coworkers/employees to see what type of walking tour they'd be interested in whether it's food, historic, art or just sight seeing! This is a great way to get out, see new things and learn something new!
__
Keep it open and consider ideas your coworkers/employees may have. Take some time to create a mini-agenda so everyone knows what to expect. Be sure to consider the following: team building, business growth and development and having fun! If done well, all three can be accomplished with great enthusiasm from everyone.